Salon & Spa Software
Spaware is a world leader in providing equipment and development for client management and appointment software. Developed by industry professionals for industry professionals. We offer a salon scheduling system with unprecedented ease-of-use and POS features that enhance your business management. Our spa equipment offers a wide variety of business services.
A Management & POS System That Boasts Special Features
Invest in a spa management software that offers a wide variety of features. Our equipment includes appointment scheduling, reporting and point of sale tools.
When your clients come to their appointment at your business, they are looking for an opportunity to relax and be pampered. By investing in innovative salon POS software system, you are creating an enhanced experience for every one of your customers. Spa management is not always an easy job; often people are found juggling between scheduling appointments, payments, and inventory, on top of ensuring customer satisfaction. Purchasing spa equipment like a salon software system for your establishment will help you maintain your sanity and give your clients the experience they are looking for when they visit your business. With the implementation of this appointment scheduling, POS, and full management system, you will be equipped with all the tools you need to run your business effectively and efficiently.
Equipment that Contributes to Successful Businesses
The main purpose of our systems is to establish positive relationships with clients and hospitality institutions. Business owners that purchase Salon Spaware equipment will be given essential tools, such as appointment scheduling and POS, that are crucial to running an efficient establishment. Clients of your company will never miss another meeting with this software's auto email reminder. Part of salon management is retaining profits, and email reminders will ensure that your clients arrive at your business on time and on the correct date. Another impressive feature of our equipments is the appointment scheduling and POS software system security features. When you run a spa, you want to hold your client's confidentiality and their records to the utmost importance. The security management features of the system ensure that only authorized individuals can access client records and scheduling information with biometric technology or fingerprint scanners. Although these features are only a small glimpse of what this appointment scheduling and POS system has to offer, the equipment it provides you with will help make running your salon or spa a streamlined, efficient, and cost-effective process.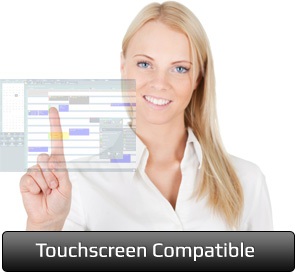 Starting a new salon can be more complex than many people realize, but the right management software can help manage clients, staff, scheduling and more. Set your new spa up for success with the right equipment. Our systems help organize appointments, send reminders to clients, run POS, and so much more.
Intuitive Salon Appointment Scheduling Equipment & POS System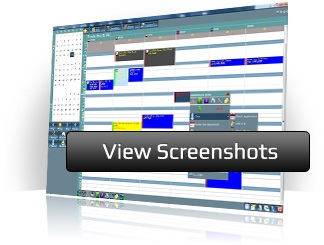 The Most Comprehensive Spa Appointment Scheduling & Management System on the Market
One issue many business owners run into when they purchase POS equipment and software is that the it is not comprehensive and lacks necessary features crucial to running a hospitality geared establishment. Salon Spaware is the most inclusive management technology on the market. This appointment scheduling system was designed specifically with the hair, beauty, and medical industries in mind. Because of this, your spa will not be compromised for the peaceful, tranquil, and professional atmosphere you have diligently worked to create. Although the initial scheduling technology can be used without POS equipment capabilities, this system feature can be installed to provide you with further convenience. This appointment management software allows the visitors of your salon or spa to not only be satisfied with your services, but with the efficient and effective manner in which you run your company.

Spas are some of the most rewarding but difficult small businesses you can run. How do you get the most out of your business? Our appointment scheduling and management software can help streamline the day-to-day activities of your business with touch screen compatability, an easy to use POS system interface and many equipment features designed for spas and salons.